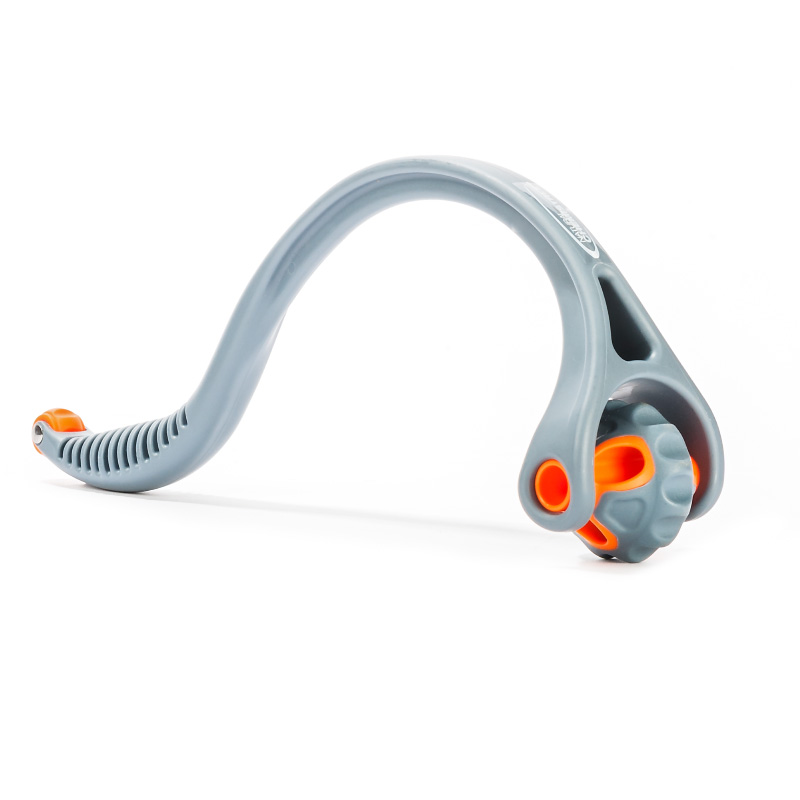 Deep Tissue Back Massage Stick
RELIEVE PAIN and lead a better life with the Natural Chemistree Massager. This self-massager lets you tap into your body's web of muscles to alleviate pain caused by chronic illness, injuries or stress.
ERGONOMICALLY CONTOURED to effectively target muscle and joint pain anywhere on your back or body. Enjoy relaxing and recuperative trigger point therapy anytime without pricey massage therapy visits.
2 ROLLER BALLS help you target specific muscle groups. Use the smaller ball for acupressure therapy on regions such as the neck, pectorals and thighs. Use the larger ball for all-over deep tissue massage
FLEXING SHAFT applies just the right amount of pressure to sore back muscles and knots. This promotes blood circulation, healing and relaxation. It is lightweight and portable for travel or the gym.
1 YEAR MONEY BACK GUARANTEE ensures your satisfaction. If the Natural Chemistree Massager does not perform to your expectations, return it for a no-questions-asked refund of your full purchase price.
Product Description
Relieve tension and support better range of motion The Natural Chemistree Massager is a self-massage device with acupressure and trigger point release therapy capabilities for hard-to-reach areas anywhere on the body. Our innovative curved shaft with roller balls on either end ensures that all of the back can be massaged effectively, as well as other areas prone to stress and knots such as the neck, pectorals and thighs. This ergonomic design also provides natural hand grip and arm position, so that very little strength is needed to alleviate muscle tension and attain pain relief.
Designed for comfort and durability Unlike competitors' body massage sticks, the Natural Chemistree Massager is molded of resilient ABS plastic, making it lightweight and portable. Use it at home, at the gym post-workout, or at the office between meetings. Intermittent treatments of 10-30 seconds support pain management for such common conditions as sciatica, planta fasciitis, shin splints and rotator cuff injuries. At just a fraction of the cost of 1 hour of massage or a chiropractic visit, the Natural Chemistree Massager provides years of affordable and effective pain and stress relief. Customer Satisfaction is our top priority We insist on the highest quality materials and manufacturing processes to bring you this superior back and body massager